These Regional Finals occurred on Sunday morning, with 16 talented young riders displaying their equitation skills and strengths. Held for the first time in San Juan Capistrano in an outdoor ring, the course asked riders to demonstrate a sense of adjustability and adaptation throughout the track.
Despite the change in venue from last year's finals at the Los Angeles Equestrian Center, Shelby Drazan proved to be capable of success in any ring, earning the top spot in the finals for a second year in a row. Drazan, of Redwood City, CA, rode Marco and trains with Karen Healey.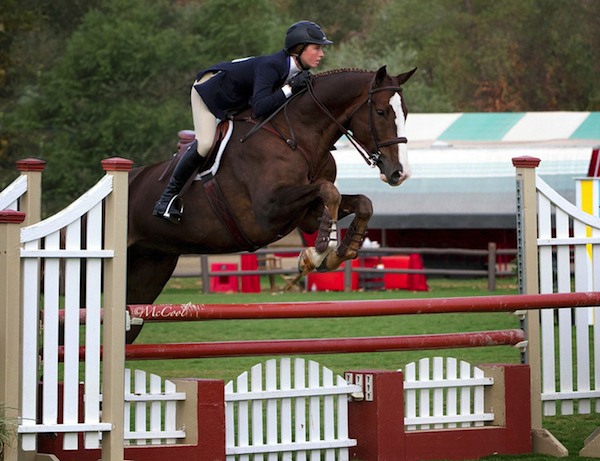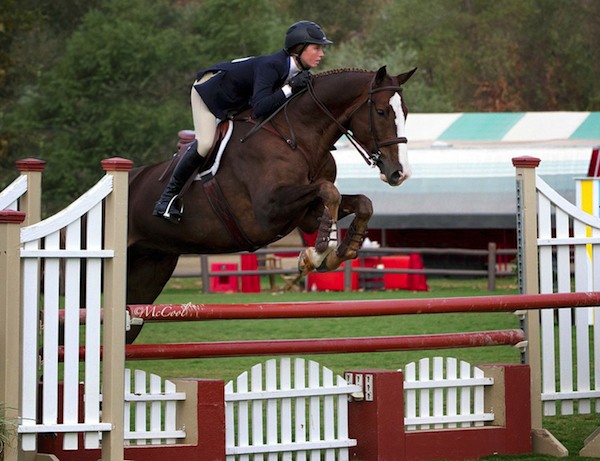 The reserve champion was Ransome Rombauer, who rode Gaston and trains with Daniel Ighani. The third place ribbon went to Cayley Boyd riding Classic, and trained by Kost Karazissis.
As preparations begin for the Las Vegas National in November, Blenheim Equisports wraps up a tremendous season of medal finals, young jumpers and grand prix show jumping in San Juan Capistrano. The Showpark Fall Festival will end the 2014 Southern California season.
USEF Zones 8, 9, 10 Hunter Seat Medal Regional Finals
Place – Entry – Rider – Horse – Trainer
1. 188 – Shelby Drazan – Marco – Karen Healey
2. 199 – Ransome Rombauer – Gaston – Daniel Ighani
3. 386 – Cayley Boyd – Classic – Kost Karazissis
4. 525 – Nina Vogel – Koster – Kost Karazissis
5. 561 – Pilar Flournoy – Corrye Sanders – Mark Bone
6. 622 – Peyton Warren – Black Label – Jill Humphrey
7. 296 – Claire Follmer – Arezzo – Mark Bone
8. 290 – Jayme Omand – Bedrock – Kelly Van Vleck
9. 191 – Sarah Jane Haskins – Sirocco Van Het Schepershof – Karen Healey
10. 639 – CeCe Manze – Curacao – Michael Chaney – Joe Thorpe
Reposted from Blenheim Equisports.