Thousand Oaks, CA- May 11- Karen Healey grew up in Camp Hill, Pennsylvania, as the oldest of five children. Her father worked for the phone company, and Karen Healey said, "The idea of taking riding lessons was like flying to the moon." However, when they moved to a new house, Healey found that their neighbor had a horse and it sparked her interest. Despite this early uncertainty, Healey was determined to spend her life with horses.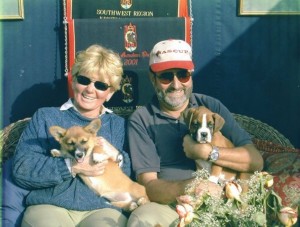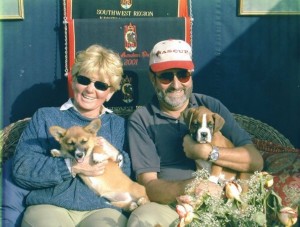 Healey started riding with Sally Dohner in Pennsylvania and mucked stalls in exchange for lessons as a junior rider. "I basically worked for everything I did. My first pony was $150 and I sold it for $300. I basically stayed in the Harrisburg area and did very well on the local circuit." In 1969, she unknowingly saw her future husband, Fred Bauer, win the AHSA Medal Finals at Harrisburg. After finding that she "wasn't enamored with college," Healey decided to make horses her full-time career.
Healey said that when her customers moved to George Morris' new barn, she "went to work for George Morris as a groom and went to Florida. I came back managing the barn and the rest is history." She added, "I went there wanting to be discovered, but what I discovered was that I love to teach and had a knack for it." Healey worked with the renowned trainer for four and a half years and picked up on one of Morris' most definable qualities- work ethic. Healey's friend of twenty-five years, Linda Hough, asserted, "Her work ethic is above anyone else's. She's the last one out of the ring and the first one in the ring."
When she left George Morris, Healey went to various barns, such as Tewksbury and Boulder Brook, and worked in New Hope, PA. However, when the opportunity came to join Sally Dohner and Bucky Reynolds in California, Healey saw it as her chance to do something more. Her work ethic would serve her well when she decided to move to California to train in 1981.
Healey found that the show scene in California was much different than that of the East Coast. The depth of competition was nowhere near that of shows back East and riders were not consistently able to compete in the big equitation finals. "I was determined to prove that you could come from California and win the Finals without going to an East Coast trainer," Healey declared. Healey came at the right time; California was ready to cultivate more top horses and riders.
In 1990, Healey produced her first major Finals winner, when Lauren Kay won the ASPCA Maclay National Finals. Kay had finished second at the Maclay finals the year before, prompting her mother to ask, "Do we need to do this again?" Of course, both of them answered that they were coming back next year and they planned to win. Healey and Kay followed through on that statement and Kay also was fifth place in the AHSA Medal Finals and won the USET Talent Search-West in the same year. Kay's success validated Healey's feelings that riders from California could compete and win at any equitation final in the country.
Healey also trained Meredith Michaels (now Beerbaum) as a junior and gave her basic riding fundamentals. "I think I contributed a lot to raising the standard, and certainly now the standard is very high," she acknowledged. Hough added, "She's raised the bar in the equitation ring one hundred percent."
Healey has also had immense success with such riders as Abigail Dachs, Mia Wood, Kristen Posehn, Jill and Claire Prieto, Cathleen Calvert, Kirsten Coe, Tedra Bates, Travis and Jordan Lubow and Mary Ann Weisberg-Perry.
She has helped riders win the USET (now USEF) West Talent Search Finals eight times, and has had top ten riders in the ASPCA Maclay twelve times and USEF/AHSA Hunt Seat Medal Finals sixteen times over the past twenty years. Healey has had students win different California medal finals too numerous to count.
Healey has also taken what she learned from George Morris and used it to help young people become better riders. Linda Hough clarified, "Although she's a classic teacher, she's always looking for ways to explain so that it makes sense to each and every person she helps." While her students excel in the equitation ring, Healey believes that they should expand their outlook. "I believe that equitation is good riding; it's not a division in and of itself. My riders do the hunters and jumpers with equal proficiency," Healey maintained.
In addition to making a huge impact on equitation and the California show circuit, Healey has trained many top horses, including Gulliver, Derrek, New Generation, French Quarter, Marble Arch, Another Rainbeau, Summer Wind, Spellbinder, Make My Day, Forest County, Hold the Thought, San Francisco, Country Grammar, Touchstone, Red Panda and Caped Crusader.
One of the most notable was the junior hunter Magic Word. Magic Word was the AHSA Horse of the Year (Large Junior Hunter) in 1990. From 1988 thru 1997, he was champion or reserve champion eleven times at indoor finals, such as Capital Challenge, the Pennsylvania National Horse Show, Washington International Horse Show and National Horse Show. Owned by Karen Kay, Magic Word was also honored with the "Heard a Rumor" Perpetual Trophy for Lifetime Achievement in 1997. Healey also trained the top junior jumper horse, Freestyling. In 1996 and 1998, he was the AHSA Junior Jumper Champion and won the Prix de States in '96.
Healey has also been chairwoman of the AHSA Equitation Committee, and a member of the AHSA Junior Hunter Committee, Horsemen's Coalition Drug Advisory Committee, the National Hunter Committee and USEF Hunter Committee. From 1998-2004, she was a member of the USET Developing Rider and Developing Young Rider committees. Healey is the past and current Chairwoman of the Hunter Seat Committee/Task Force. She has also been on the Board of Directors for the American Hunter-Jumper Foundation for ten years. In 1991, she was voted the California Professional Horsemen's Association Horsewoman of the Year. Healey was also the driving force behind the American Hunter-Jumper Foundation Team Hunter Challenge at the 2005 Budweiser FEI World Cup.
As an active judge, she has held the card at the Pony Medal Finals, USET East Talent Search Finals, New England Medal Finals and the WCHR Spectacular Hunter Classic of Palm Beach. In addition, she has written articles for Practical Horseman magazine and has produced the "Riding to Win" instructional video.
Healey has helped many young trainers get their start. Archie Cox, who worked for her from 1992 to 2000, said, "I moved out to California to work for Karen. It was a great opportunity to come out and work for somebody of her caliber." Linda Hough conveyed, "She's taken a lot of young people under her wing and they have all left there opening up their own successful businesses. She is adamant that that happens and is proud of what she's accomplished. That is a real compliment to Karen and her management. It's her passing of the torch."
While many people comment on Healey's work ethic, one part of that phrase is very important to Healey. "One of the biggest things I learned working at Karen's is a strong sense of ethics. I learned it from my family and then Karen only strengthened that belief," said Cox. Hough complemented this remark with, "She is uncompromising with her ethics. She's very consistent that way. You don't have to doubt where she's coming from."
While riding was just a distant dream as a child, Healey has proven that distance does not matter in the equestrian world. Healey has brought California to the forefront of the hunter-jumper industry by helping young riders succeed and young trainers learn, and did it all while keeping her principles intact. As Linda Hough declared, "She's made an impact on the sport. There's no doubt about it."
Photo Credit: Karen Healey and Fred Bauer with Samson and Delilah. PMG File Photo.
Reprinted with permission from Phelps Media Group.